Listen
Hollyoaks,Big Red Buttons,St.Pancras Station and a...
Good afternoon : ) There's a few interesting things to tell you about today it would seem!! First of all my good friend and fellow singer/songwriter Antonio Lulic had one of his songs,'Now It's Cold',played on the T.V show Hollyoaks last night. You can just about hear the song around 15 minutes into the show here; http://www.channel4.com/programmes/hollyoaks/4od You...
'A Year And A Day' is on it's way...
Hi folks!! Sorry it's been a little while since the last blog instalment. It's been a busy run,skip and jump into 2012! First up on the news front is that my E.P is finally finished and has gone to press this very morning. It's called 'A Year and a Day' and will be available late march/early april. I'll be having an official E.P launch party sometime in May...
Watch
Seasons Greetings folks! I hope you are all well. Me and my lovely band were recently involved in 'Anthologies' -a non-profit,voluntary project which works with musicians,promoters,venues and other individuals to capture unique performances by musicians who are based in Leeds or are visiting Leeds on tour. We were asked to play for a special 'Christmas Anthologies' which is...
A special show...
Good morning : ) I just wanted to let you know about a rather special show i'm involved in(and indeed my last solo show of 2011); "Hee Haw Sessions will be presenting a special invite only show at Weetwood Studios on Wednesday 14th December featuring Alasdair Roberts, Serious Sam Barrett and Gary Stewart. This show is strictly limited in numbers. Tickets are priced at £12...
Simply Simon...
Hey folks. I hope you're all very well. Just a quick blog to share a couple of things with you. The first is a video i stumbled across while doing my daily geeky Paul Simon youtube browse. It's a lovely cover of 'Mother and Child Reunion' by Melanie Stewart; http://www.youtube.com/watch?v=RBM8g77Z5Dc&feature=related As some of you may know Hope and Social(the...
A little preview from my upcoming new E.P...
Froots Interview,BBC Radio Scotland and a trip to...
Good afternoon!! And a lovely sunny afternoon it is as i write this next blog : ) I have spent the morning basking in the Leeds sun with the lovely Rosie Doonan,having a cheeky shandy and buying the most recent copy of fRoots Magazine(october edition)which includes a nice little interview with the aforementioned Ms.Doonan on page 17.  The interview includes a nice little anecdote about my...
Gig Dates galore! New E.P imminent...
Hello there strangers : ) I hope you're well. I just thought i'd ease my way back into the blogging canvas by posting some upcoming dates; Friday 26th August; Limetree Festival,Lime Tree Farm,Grewelthorpe,North Yorkshire. (full band-Mainstage,12pm) www.limetreefestival.co.uk Tuesday 6th September; The Duchess,Stonebow House,York.YO1 7NP.(full band-supporting Dan Mangan)...
Blogging re-commencing very soon-until then...
A lovely video-shot by the lovely lads of Shot By Sodium : ) Taken at The Gaslight Club,Leeds on 08/07/2011. Enjoy and see you soon… G x http://www.youtube.com/watch?v=lo1iyugAs_Q
Tour/Festivals/New Recording!!!
Hello there hello there!!! And a Happy Belated 2011 he says rather sheepishly,what with it being March and all. However,the time has been well spent I hope you agree… "Boy Cries Wolf" Tour-part II Yep. We're out on tour next month to come and play in a venue near you!! We'll be mixing up songs from the album with a couple of newly-penned ones and maybe even a cover...
Reviews thicker and faster than the snow...
Hello… Just a mercifully brief blog to alert you to another lovely review,courtesy of fellow Scot Graham Chalmers. From today's Harrogate Advertiser; 'There's an awful lot of good singer-songwriters around these days so what distinguishes one from the other? A great song? A great haircut? A great manager? Born in Perth, resident of Leeds, regular headliner of DMB live...
A little snow,session drumming and another...
Hello there. I hope you're all well and for the most part,embracing the white shroud that has plunged us into chaos : ) I love the snow-but i may not,should it leave me stranded in London ahead of tomorrow's Hope and Social Snowball extravaganza… Anyways! This week i've been at Din in Limehouse, putting down some drum tracks for my good friend Antonio Lulic's...
Another review...
Hello there folks.  Here's a link to a review of my album, "Boy Cries Wolf". Thanks to Emma Stone of No Title Magazine for the words : ) http://www.notitlemagazine.com/article.php?id=98 Bye for now… G x
Radio 2 debut!!/Bass playing Escapades/etc...
Why hello there…I hope you're still there as I must confess-it's been too long since I last posted. There are a number of reasons though-and some exciting ones at that. So here we go; 'My daddy was a family bassman…' I am stepping into the big bass playing shoes of Andy Calder of Ellen and the Escapades; Andy sadly has pneumonia and the Band have asked...
With Jekyll or Hyde,who am i to reside?...
Hello folks. I hope you're well. Sorry for not visitng for w little while,the Boy and his Wolf have been taking me on quite a little journey these past few weeks… Anyways,i've managed to snatch a little time and so though i'd post a few videos from one of the recent Tour gigs-namely The Luminaire in London on the 23rd september. Enjoy; ...
Album launch afterthoughts,pictures,and a couple...
   Hey hey : ) So. I've just about recovered from my album launch at the Brudenell Social Club on thursday evening. What a night. First of all,a big thankyou to everyone who came down to show their support for,what from me,was a truly humbling and overwhelming experience. A special thankyou to all those who were involved behind the scenes or onstage-i couldn't have done it...
Unleash the Beast...
The time has finally come-My debut album,'Boy Cries Wolf', is released today. Exciting isn't it? You can now purchase the album frombandcamp(www.garystewart.bandcamp.com),i-tunes and all other major online download stores. 'Boy Cries Wolf' has already started to garner some rave reviews; From The Yorkshire Evening Post; ****Gary Stewart is a Leeds-based Scot...
Northern Sky album review/interview...
Hello : ) I hope you're well. It's official; I'm excited about my imminent album launch. I'm past the point of worry and really looking forward to playing the album live at The Brudenell Social Club next thursday 16th September. See you there… Until then,here's a link to the most recent review of 'Boy Cries Wolf' from the lovely Allan...
BBC 'Raw Talent'/Some new tour dates...
Happy friday people : ) I hope you're ready for a lovely weekend-I'll be 'Folking it up' with Rosie Doonan at the Wombwell and Fylde Folk Festivals,while the lovely lads in Hope & Social are off entertaining 50 fans on a tour bus around the East Coast…good times… I played a session on the lovely and legendary Alan Raw's 'Raw Talent'...
Wishes and Stars...
Hello. I'm currently writing this blog post from Edinburgh,where the city currently resembles ants marching thanks to a little Festival it hosts every year : ) I came up to Edinburgh to do no playing whatsoever and to just kick,back,relax and catch up with friendly faces…the 'no playing' part hasn't quite worked out but more about that later… So. Last blog...
First reviews of the album...
Hello hello hello : ) The first reviews of "Boy Cries Wolf" have begun to materialise… You can read them both here; http://www.theleedsscenester.co.uk/#/gary-stewart/4542813544 http://yorkshirewindbag.tripod.com/issue8/albums.htm Be on the look-out for an upcoming review in R2 Magazine(formerly Rock'n'Reel)next month-the lovely people over there are putting...
Kendal Calling...
Kendal Calling was possibly my favourite festival last year-I played with Rosie Doonan on the Kaylied Stage,saw Mumford and Sons on the same stage-and Frank Turner too. Lots of friends were there,lots of rum was drunk,lots of good times had… So. How do you beat that this year Gary? Well… Blag a slot on the Kaylied Stage; tell the whole world i'm playing at 12pm on the Saturday;...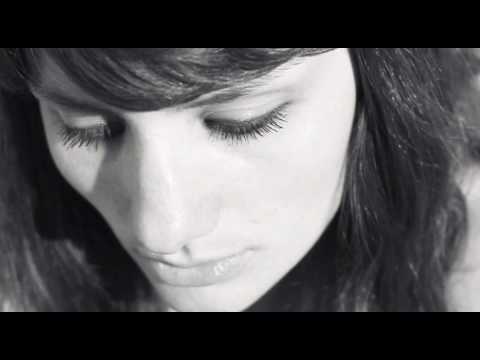 'Boy Cries Wolf'-track...
New demo...
Happy wednesday to you all. The sun is back,the rain is hiding,i'm in a good mood and so I thought i'd share something : ) I've posted up on my myspace(www.myspace.com/garystewartband)- an acoustic demo of a realtively new song,'Thorns'. I'm hoping to record a new E.P fairly soon and I think 'Thorns' may very well be on it. If you'd like...
Uh Oh...
Myself and Si Wainwright(lead singer in Hope and Social; www.hopeandsocial.com)were a little amused when we saw this in the Buffet Bar in Stalybridge yesterday… That's all for now. See you soon… G x
The writing's on the wall...
Hello. I just thought i'd share this picture with you; Rich Stephenson who has recorded my album saw this yesterday morning on the way to work. I promise it wasn't me showing off my expert "tagging skills"… "The words of the prophets are written on the subway walls and tenement halls…" P.Simon "Boy Cries Wolf"-my debut album,released...
Teasing...
Ok. 'Behind The Door' has been watched. And. It's. Lovely. But the director has a few little touch-ups to make on it before he deems it ready for public viewing. So,a little more waiting and 'Behind The Door' will be ready for you to watch,comment on and with a bit of luck,love…. Until then,I thought I'd post the tracklisting for the album. Enjoy,take...
New tour date added/'Behind the Door' video...
'Monday monday…' Hello there people. I hope you're well. I just wanted to write and say that I've got another date for the 'Boy Cries Wolf' tour. It's at the Golden Lion in lovely little Ripon,North Yorkshire on the 25th September. We like Ripon-it's full of loveable crazies… And!!!! Drum roll please…my video for 'Behind The...
'Don't Stop Believing'....
http://www.youtube.com/watch?v=barLaHrtvoM Hello there folks. I just wanted to say that in the past week I've heard the '80's Classic,'Don't Stop Believing' no less than three times in three completely different places; on a compilation cd in a friend's car; on the radio when we went to film 'Behind The Door' last thursday and yesterday at the...
Tour dates...
Hello again : ) The aforementioned "Boy" has been busy getting some dates together to promote the release of "Boy Cries Wolf". Here's where he'll be playing; Thursday 9th September-Keylargo,7 Quay Road,Gorleston,Great Yarmouth Friday 10th September-City Screen Basement,13-17 Coney Street,York Monday 13th September-BOY CRIES WOLF ALBUM RELEASE!! ...
"Boy Cries Wolf"-Debut album released september!!
Why hello there. Thankyou for visiting my first ever blog page!! I must confess i'm pretty excited about it-a blank canvas to babble,shout,muse and laugh on…I think I'll shout first of all though-about my debut album "BOY CRIES WOLF"!!! Yep indeed. It's taken almost a year and a lot of patience and gum bleeding-but on the 13th September, "Boy Cries...